When you're just getting started you probably don't have much if any budget to pay for music licenses to use in the background of your videos. This article will point you to several different sources of free, royalty free music for fitness videos.
You can use music in your workout videos, but, you will want to make sure that you have permission! Music is covered by copyright unless it's a really old recording (and how old varies by country) or has been explicitly made public domain (such as music with a CC0 declaration), but, there are lots of sources of free music that allow you to use music in your online videos through some form of license.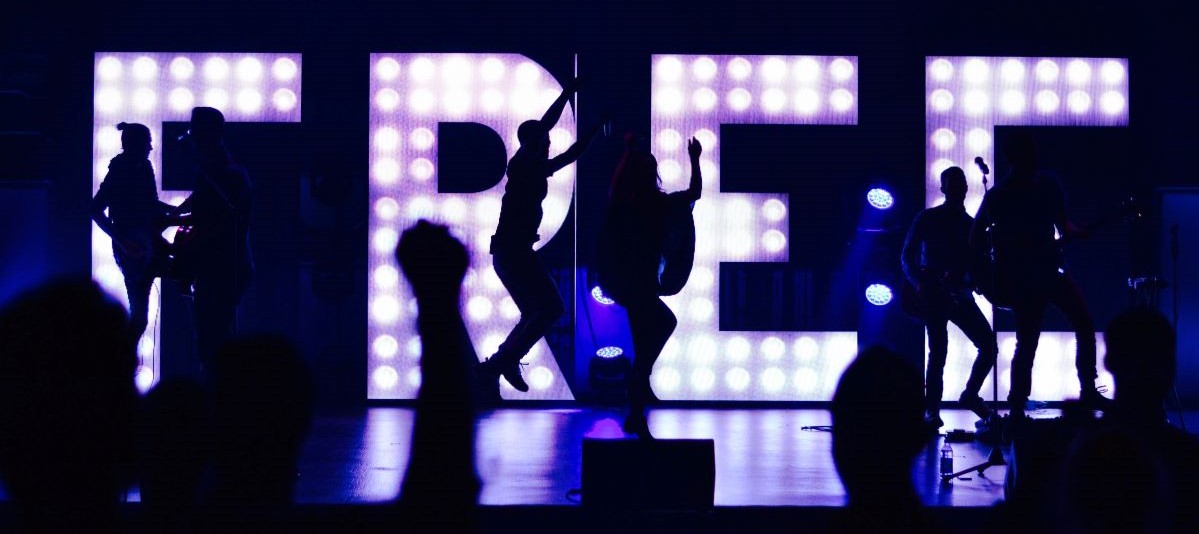 One common license which allows you to use music in a video is the Creative Commons Attribution license, CC BY, which requires that you give credit to the author. Creative Commons has several different licenses with different restrictions, such as non commercial use only or no derivative works, so make sure a specific Creative Commons license works for your content! The services mentioned in this article have terms friendly for posting online videos as an independent creator, but if you're representing a brand, making advertisements, or other uses not all of them will be suitable. Always check the license and if in doubt that it's suitable for your use case consult a lawyer.
Totally Free Music
These sites have music that is totally free. Some have very permissive licenses, while others require attribution or are only free for small creators. You'll find some great upbeat music for workout videos in all of them!
Pixabay provides free music (along with stock photos, illustrations, videos, and sound effects) under the Pixabay License, which allows for commercial use with very few limitations. Attribution is appreciated but not required. Their search engine has a ton of different genres and moods to search through.
Mixkit has stock music, as well as sound effects, video, and video templates for various video editing tools. Their music is made available with a free, royalty free license for uses including online video, social media, and podcasts (but not uses like CDs, Radio, or TV). You can filter by genre, mood, or tag - and there's a few different fitness focused tags like aerobics, gym, and workout along with some more general ones like dance and relaxation.
This is a new site and doesn't yet have much content, but what's there so far is upbeat electronic music that sounds great for fitness videos! This music is licensed under CC BY 4.0, allowing commercial use with attribution.
YouTube provides a library of music and sound effects you can use in your videos in the Audio Library in YouTube Studio. As of this post there's over 1300 different songs with more being added on a regular basis. You can filter by genre, mood, artist, and more. Most of the content does not require attribution, but some is licensed under CC BY 4.0 and requires attribution.
YouTube Channels
There are various YouTube channels that provide copyright free music under various terms. Most of them require attribution and include a download link in the description; check the video descriptions for the specific terms. Some channels with great music for workout videos are:
This channel has a number of different playlists with more variety of genres including classical, hip hop, rock, and pop if electronic music isn't your style; and if it is, their Dance & Electronic Music playlist is their biggest. They release 3 new songs per week.
NoCopyrightSounds focuses on various electronic genres and often has vocals, great for energetic workouts, and releases a few new songs per week.
Here you'll find a few different playlists for relaxing music (which might be great for a warmup or cooldown!) and more energetic pieces, though most of the content is all in one large playlist. The pieces are generally electronic music. New content is added a couple times per week.
Freemium Music Libraries
These sites offer free music in addition to affordable paid subscriptions to access more features like not requiring attribution, a wider catalog, or higher quality downloads.
You can use music from Bensound for free with attribution, or, you can pay an annual subscription of €139 to use music under their Pro license. Bensound includes album cover type visuals in their search results.
Over 2000 tracks are available free with attribution, with more available with a subscription starting at $6.60 per month on an annual plan. Note that the Free license limits you to 5 tracks in a video.
Uppbeat offers 10 downloads per month free for small YouTube channels and also offers an inexpensive subscription service at $6.99 USD / month to access their full catalog with unlimited downloads and some extra features.
Many songs on Incompetech are free with attribution or allow for use without attribution (and higher quality downloads) for €20 per song. That per song fee is pricey if you're looking for background music for your videos but may work for intro music.
I hope this helps you find some great beats for your online workout videos! And if you're interested in selling fitness programs online, sign up for our mailing list on the right, or below on mobile! I won't send very many emails :)